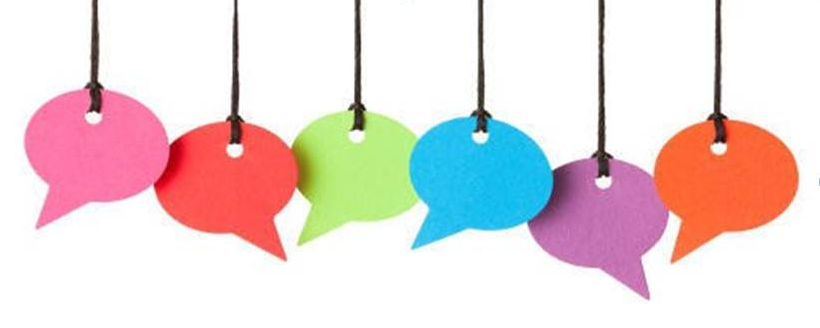 Join us for opportunities to enjoy conversation in diverse languages and across cultures. 
Beginning 9/28, the Language Cafe will be held every Thursday from 7-8pm inside New Covenant United Church of Christ at 202 E. 3rd Street location. For directions regarding parking and the door visit: here.
Drop in for an hour to share conversation in languages like English, Spanish, Arabic, or French depending on who comes. This is a relaxed setting for people in our community to enjoy talking and practicing language together. Fluent English speakers can help those who are learning English. Fluent speakers of other languages can help people who are learning those languages. We're excited to see people interact and just enjoy the time getting to know and help others. The languages available on any evening vary and depend on who joins us that week.
There are questions on the tables to start conversations if needed, but guests are welcome to enjoy casual conversation about diverse topics. Our facilitators help partner/group people who are looking to practice.  They are excellent at making people feel comfortable at the Language Cafe.

This program is great for those who have at least a beginning knowledge of another language. However, guests are welcome even if they only speak one language (like only English or only Spanish) and are willing to help others practice that language throughout the hour. It is still a great way to get to know and help others.
The Language Cafe program is especially for those over 18 years of age.  However, those under age 18 may participate under close supervision of a parent/guardian who is also participating at the Language Cafe. Lycoming College education students will have a table(s) available in the room with special activities for children and teens during the Language Cafe.

Before coming, we encourage all potential participants to read our Language Cafe Guidelines, and to remember that the Language Cafe is open to the public so our organization may not know everyone who comes.
There is no cost to join us at the Language Cafe.  However, if you benefit from the Language Cafe or would like to help keep it available, donations are welcome.