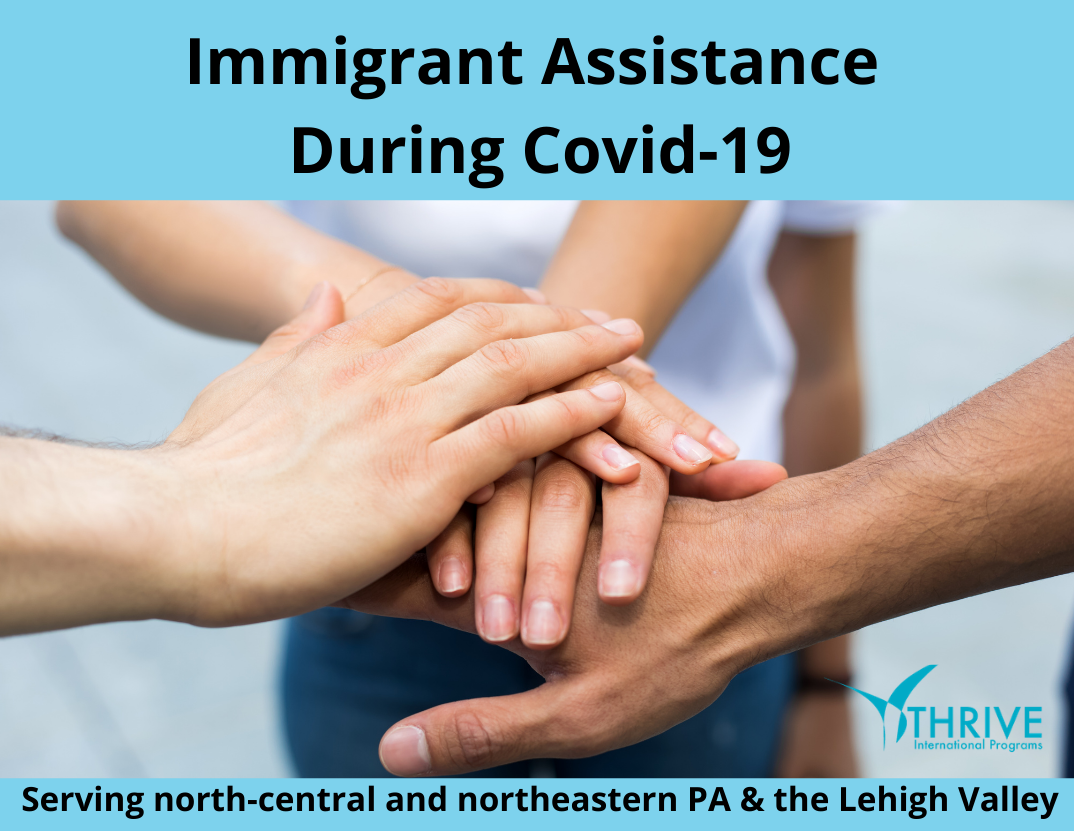 Help is available for basic needs like food and medical care for community members of any immigration status.  Thrive can help you connect with community resources, especially during Covid-19.  In limited circumstances, we also help with emergency needs like rent, utility assistance, and some USCIS fees for those in Clinton, Columbia, Lycoming, Montour, Northumberland, Snyder and Union Counties impacted by Covid-19. 
We especially serve low-income immigrants and their families in north-central and northeastern PA as well as the Lehigh Valley. 
Interpretation is available in multiple languages.  For more information, leave a message at 570-360-5176 for one of our caring staff members to return your call.  You can also text that number or email ivonne@thriveip.org.  Information is confidential.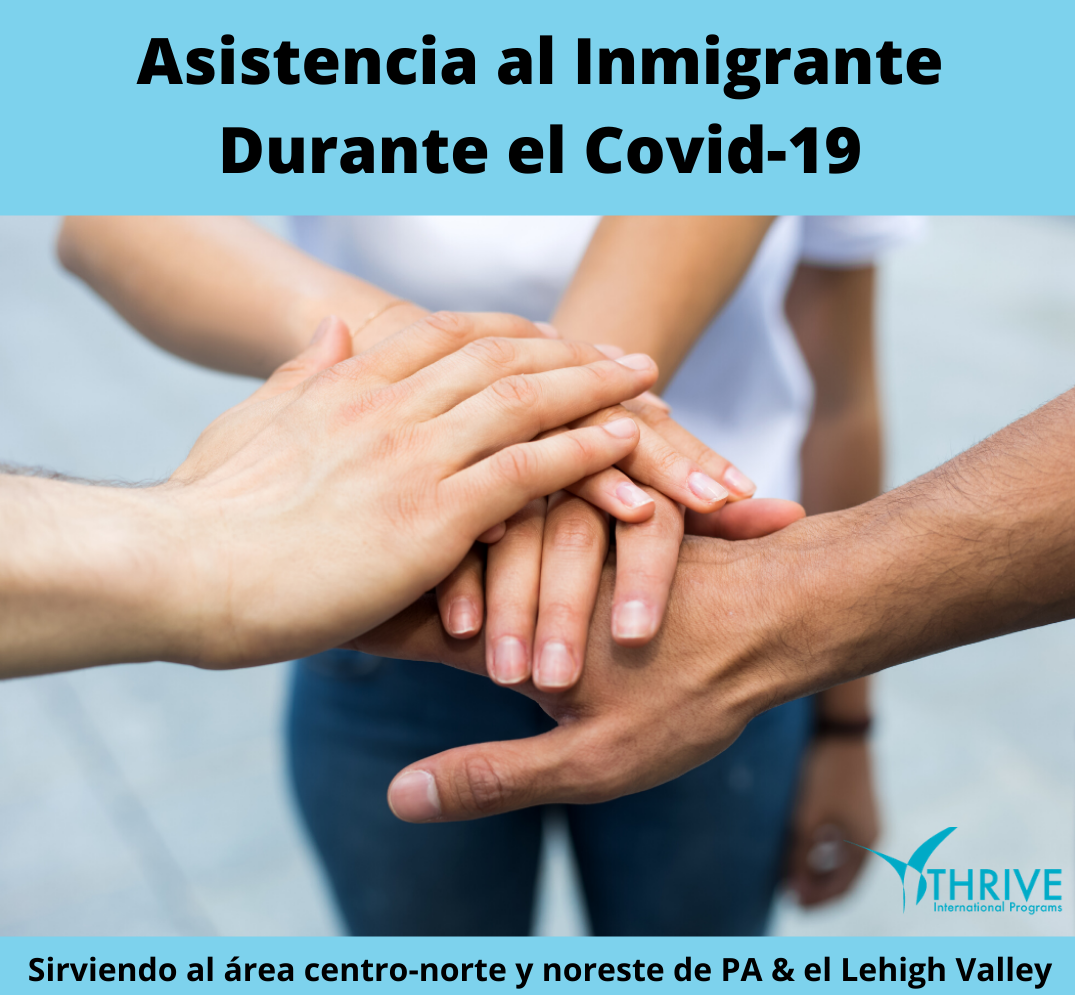 La ayuda está disponible para las necesidades básicas como comida y cuidado médico para miembros de nuestra comunidad de cualquier estatus migratorio. Thrive puede ayudarle a usted a conectarse con los recursos disponibles en la comunidad, especialmente durante el Covid-19. En circunstancias limitadas, nosotros también ayudamos con las necesidades de emergencia, tales como la renta, los servicios públicos, y algunas tarifas de USCIS para aquellos que viven en los Condados de Clinton, Columbia, Lycoming, Montour, Northumberland, Snyder y Union impactados por el Covid-19.
Nosotros servimos a los inmigrantes de bajos ingresos y sus familias en el área centro-norte y noroeste de Pensilvania y el Lehigh Valley.
Está disponible la interpretación en diferentes idiomas. Para obtener más información, deje un mensaje al 570-360-5176 para que uno de los miembros de nuestro atento personal le devuelva la llamada. También puede enviar un mensaje de texto a ese número o enviar un correo electrónico a ivonne@thriveip.org. La información es confidencial.