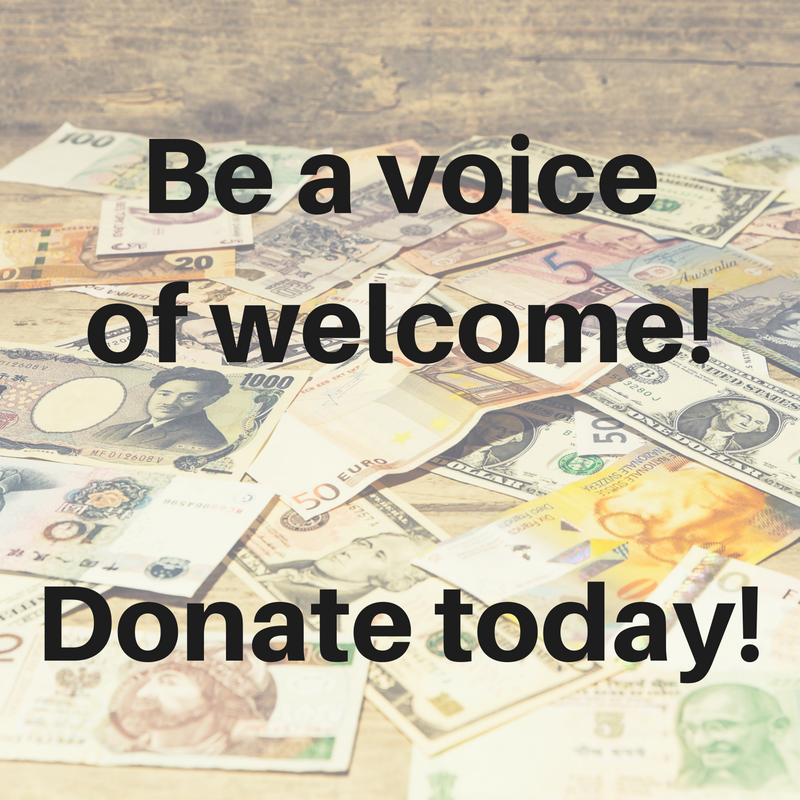 We treasure the relief and comfort that students and legal clients get Thrive when they realize they are finally in a place that welcomes them, equips them, and helps them be an integral part of our community.
Donations from caring individuals help make that happen. Whether you give because you understand what it's like to be a newcomer in a foreign country, you want to put action behind your conviction that all people are valuable and loved by God, or you want to help make our community stronger by equipping and connecting those with varied languages and backgrounds, thank you!
Your support helps Thrive to welcome and equip individuals and families from other countries who are living in the area through ESL (English as a Second Language) classes, Immigration Legal Services, and the Language Cafe.  These enable students and clients to communicate and positively affect the community as neighbors, friends, volunteers, employees, and cultural teachers.  Donations also support foreign language classes that equip students to broaden their worldviews, help our community, and serve abroad.
Thrive is a 501(c)(3) non-profit organization, and donations are tax deductible.
What can donations provide?
$40 – A scholarship for the registration/book fee for ESL & 3 months of ESL classes
$60 – A consultation with an accredited representative for a low-income individual or family to learn their immigration legal options
$120 – Six months of user fees for software to help an immigration representative deliver high-quality service
$300 – 2 trainings for our accredited representatives to stay up-to-date on ever-changing immigration issues and stay qualified for accreditation
$425 – Representation at a USCIS interview to increase the chances of a fair outcome for a low-income or vulnerable client
$1500 – Renewal of Thrive's affiliation with CLINIC which provides ongoing technical assistance for the legal program and helps us meet standards for DOJ recognition
In the ESL program, student fees provide for 25% of the program's needs.  Donations help pay teachers and childcare workers as well as purchase books and class materials so that Thrive can provide consistent, high quality classes.  low-income attend foreign language classes .
Donating online helps simplify our accounting practices, but donations are also welcomed through the mail and can be sent to:
Thrive
420 Elmira St.
Williamsport, PA 17701